I wanted to share my 2022 goals and commitments "publicly" as a form of accountability and a way for me to share my midlife journey with you.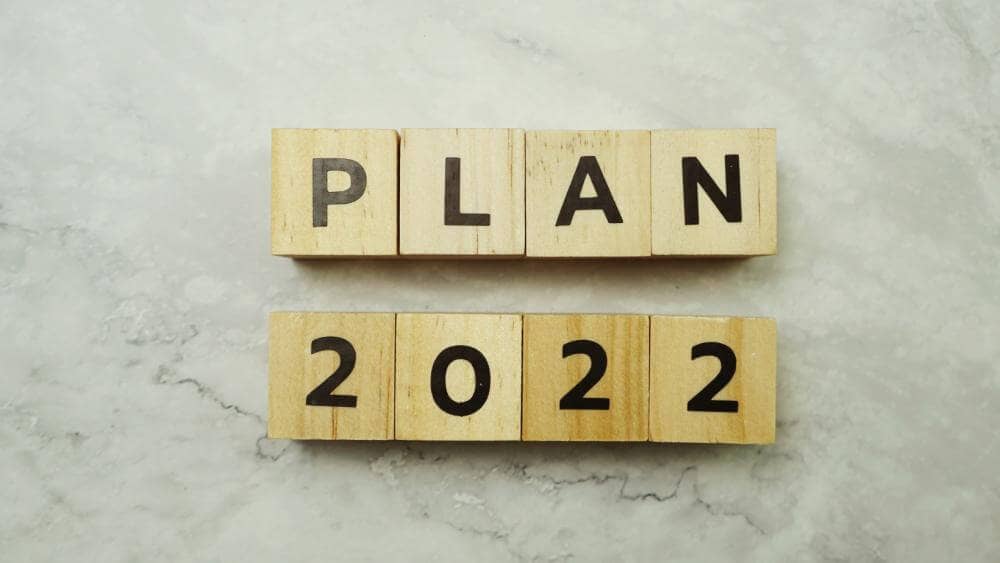 A brief word about my process
I have long since stopped coming up with New Year Resolutions. And while I still write goals for the new year, my process has evolved so much over the last five years.
Goals no longer drive my year as much as they did in years past. Instead, I focus more on broader changes in behavior and habits and ultimately, "the person I want to become".
My plans for the new year are composed of three parts:
📌 Commitments: These are the core of my plans. My commitments are statements that serve as my compass and directional guide for all my decisions and activities during the year. Essentially, I ask myself how a particular decision or action may tie in (or not) to one of my stated commitments for the year.
As these are usually based on my values and priorities, my annual commitments don't typically change from year to year. Instead, I find that I keep refining the statements as I dial in and get clearer on what I really want of my life.
📌 Goals: These are specific projects that I plan to undertake during the year. I usually come up with 3-4 project ideas at the beginning of the year, with specific outputs and timelines. I find that new projects often arise during the year that I may not be previously aware of and that may prove to be more critical. So, I tend to hold these goals more loosely than my intentions and commitments, and I allow for changing priorities.
📌 Intentions: These are guiding phrases and statements — kind of like Notes-To-Self or mantras — that I use throughout the year to remind me of what I'm trying to achieve. Usually, these are statements that relate to a behavior, mindset, or way of being that I'm trying to change in order to get to where I want to be.
My 2022 Commitments:
Prioritize health – physical, mental, emotional – above all else.
Continue with the Intermittent Fasting habit I started in the last quarter of 2021.
Make time for healthy relationships with people I choose to have in my life.
Consistent production of "remarkable" content for Midlife Cues and Second Breaks.
My 2022 Goals:
Finish a complete draft of my next book Embracing Midlife (working title). Target timeline: by December 1, 2022.
Experiment with living in two continents during the year: half the year in the US and half the year in Asia. Target timeline: by the 4th quarter.
Complete Networking Course and put in place habits/practices that I can follow consistently. Target timeline: by Spring 2022.
My 2022 Intentions:
Choose the option that feels open and free.
Give it your best shot.
Expect success.
• • • • •
Here's to a healthy, safe, and altogether better 2022.
Cool beans,
Lou Blaser